RUBI CON 2000 HOTEL
---
I
mportant note about the hotel: Somebody, makeing a joke perhaps, decided to change the name of the hotel last night. You are now looking for the Clarion Barcel-o Hotel. The location and all other details are exactly the same, of course.
---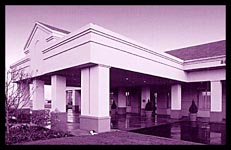 Rubi Con 2000 will be, just so you know, at the Wyndham Garden Hotel in Romulus Michigan. The hotel is right at Detroit Metro Airport, and has very easy highway access. It is also, obviously, a mere stone's lob from the airport.
Rooms have been reduced to $80.00 per night for our group. Mention Rubi Con to receive the discount. The Wyndham requires that rooms be rented by credit card only, no cash unless you are over 21. See someone here if you are under 21 and are having trouble renting a room.
The hotel is in a wonderful location, as being near the airport it is surrounded by other hotels, restaurants, major highways, and just about anything else you could need. There isn't too much to walk to, so bring a car if you can. Also, because we'll be right under the flight path of the North East runways you'll get some amazing views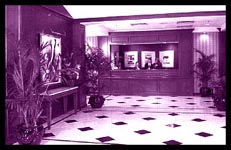 of 747s lumbering by 20 feet above your head.
The hotel is at 8600 Merriman Road, Romulus, MI 48174, United States. You can contact them at (734) 728-7900, or for reservations at (877) 999-3223. It is just north of I-94 and the airport, and in lieu of more explicit directions, here is a map. They also have a website where you can reserve rooms and find out more about it.